⇒ Thermal imaging is a technology that's becoming increasingly popular in the security and surveillance industry. It can be used to detect heat signatures in real-time, which makes it an effective tool for detecting intruders or other objects in low-light situations.
But what exactly is thermal imaging and how does it work? In this article, we'll discuss what you need to know about thermal imaging so that you can decide if it's the right security solution for you. By Steele Industries!
→ Take the time to read our different articles!
–NIGHT VISION HELMET MOUNT STANDARDS: A GUIDE
–TROUBLESHOOTING YOUR NIGHT VISION DEVICE
–NIGHT VISION MYTHS VS. REALITY: DEMYSTIFYING THE HOLLYWOOD HOOPLA
–HUNTING WITH A NIGHT VISION DEVICE: YOUR QUESTIONS, ANSWERED
–NIGHT VISION COMPATIBILITY WITH RED DOT SIGHTS
-And more, visit our blog!
What Is Thermal Imaging?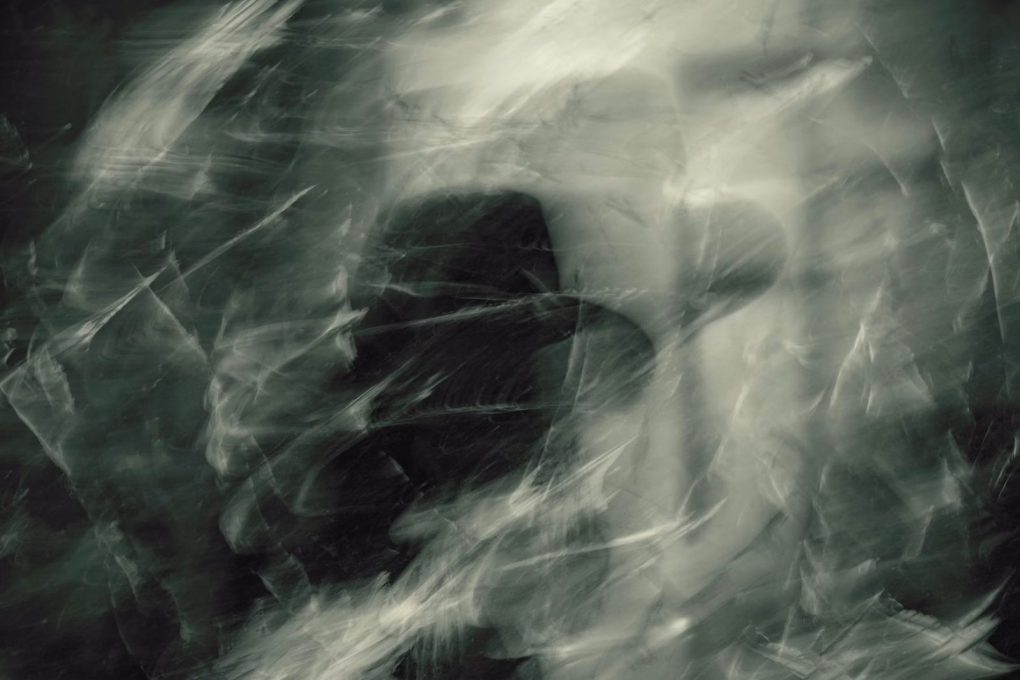 Thermal imaging is a type of technology that uses infrared radiation to create images from heat. It works by detecting the infrared energy emitted by objects and converting it into an electronic signal.
This signal is then processed and turned into a picture or video. Thermal imaging has many applications, such as medical imaging, search and rescue, law enforcement, building inspections, surveillance, and even astronomy.
Thermal imaging can detect temperature differences between objects that are only fractions of a degree apart. This makes it ideal for diagnosing problems in buildings or finding wildlife hiding in dense forests.
It also can be used to detect structural flaws, leaks, or other potential hazards in buildings. Additionally, thermal imaging cameras can also detect motion which makes them great tools for security purposes.
How Does Thermal Imaging Work?
Thermal imaging is a powerful tool that can be used to visualize heat patterns in the environment. By detecting and measuring infrared radiation, thermal imaging allows us to 'see' what our eyes can't.
This technology has numerous applications from firefighting to medical diagnosis, and its uses are growing exponentially. Now let's take a look at how this technology works.
At its most basic level, thermal imaging uses detectors to measure infrared energy radiated from an object or scene and convert it into an electrical signal. These detectors are often combined with optics that focus the infrared energy onto the detector, amplifying the signal for better accuracy.
Thermal imagers then process these signals into digital images that allow us to observe differences in temperature throughout the environment. This data can be used to create detailed maps of objects that would otherwise be invisible due to their small size or location in inaccessible areas.
With this information, we can now make informed decisions about our environment and stay safe while doing so.
Benefits Of Thermal Imaging
Thermal imaging is also useful for security, surveillance, and home inspections. It can detect heat signatures that are invisible to the naked eye, allowing for more accurate detection of potential threats or problems.
With thermal imaging, it's possible to find weak spots in electrical systems or detect water leaks behind walls, among other applications. The benefits of thermal imaging include increased safety and efficiency in a variety of settings.
By utilizing the technology, organizations can reduce their energy costs by identifying areas where insulation needs to be improved. Thermal imaging can also be used to identify structural damage or overheating components before they become hazardous or cause costly repairs.
Additionally, thermal imaging can help save lives by detecting human activity in difficult-to-access locations such as collapsed buildings or remote areas. Overall, the use of thermal imaging provides many advantages across numerous industries.
Different products that Steele Industries offers you
Learn more about Steele Industries
Steele Industries has established itself as a pioneer in significantly reducing lead times for night vision devices. Our dedication to quality is evident in our ever-expanding and dynamic range of in-stock products. We aim to reshape the industry by promoting an in-stock mindset, catering to the immediate and long-term requirements of our customers.
Founded in 2019, Steele Industries has been unwavering in its commitment to customer satisfaction and providing reliable product solutions that end users can trust, regardless of the situation. Our team boasts more than 75 years of combined experience in the Night Vision sector, with backgrounds in the military, law enforcement, and aerospace and defense industries.
Contact:
-Call us at ​​(800) 674-7302
-E-mail: sales@steeleindinc.com
–Facebook/ steeleindustriesinc
–Instagram/steeleindustriesinc
Thermal products
⇒ IRAY MH25 THERMAL MONOCULAR 640 12 MICRON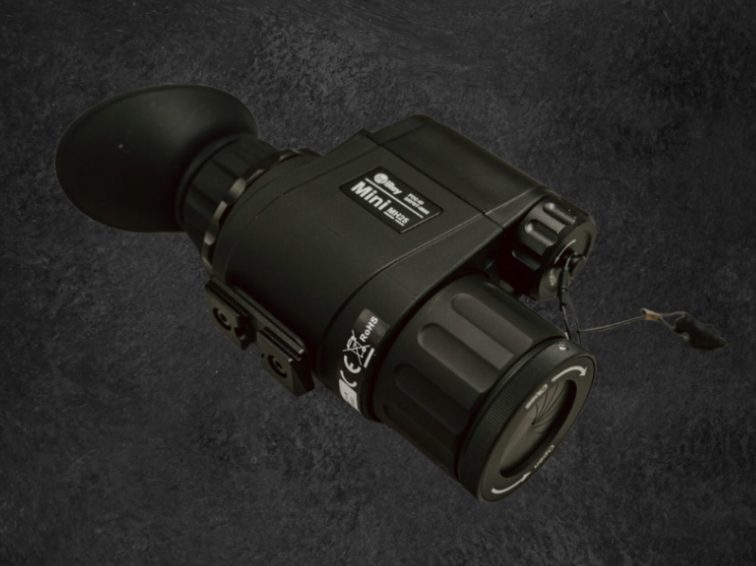 Description:
The IRay Mini MH25 is the market's most compact, fully multi-functional 12-micron thermal imaging monocular. It can be utilized as a handheld device or mounted on a helmet for added versatility. The IRay XMini boasts Bluetooth connectivity, picture-in-picture functionality, and compatibility with rechargeable 16650 batteries, as well as an external power supply.
Included in the package:
-MH25 Sight
-Eyecup
-Tactical Soft Case
-Lanyard
-Lens Cap
-Operator's Manual
-Battery Extender
-Video/Power USB-C Cable
⇒ N VISION NOX THERMAL MONOCULAR 18MM – BAE 640 CORE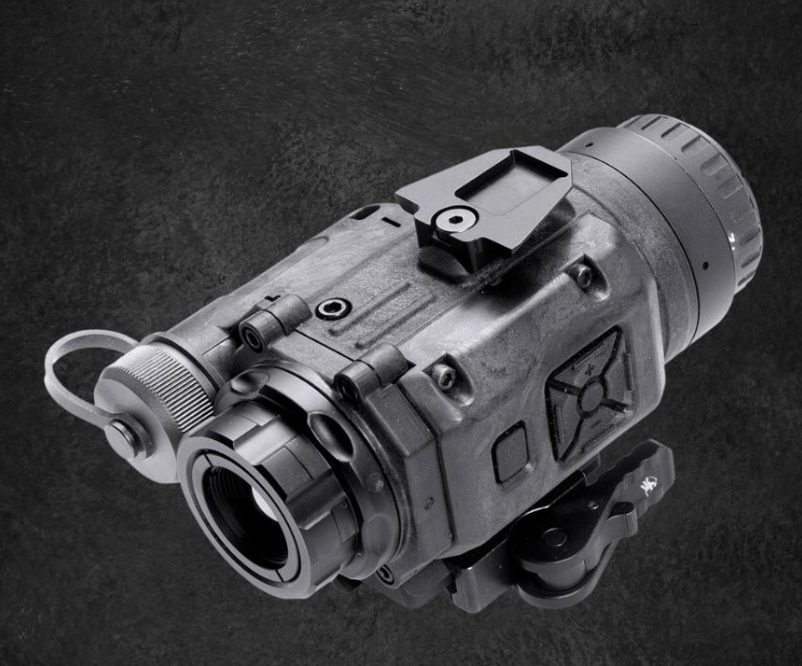 Description:
The NOX Thermal Monocular is the newest addition to N-Vision Optics' range of thermal products. This all-in-one device is designed to be compact and rugged, making it the perfect choice for a variety of applications.
The NOX can be used as a handheld scanner, a weapon sight with adjustable reticles, and can be mounted on a head or helmet with user-configurable left or right eye operation. It features a cutting-edge 12-micron 640 x 480 BAE thermal core with a 60 Hz refresh rate, providing the same image clarity as the HALO Thermal Scopes.
Each unit is shipped with:
-18650 adapter
-USB Cable
-Video Cable
-CR123 battery (1)
-18650 battery (1)
-18650 battery charger
-Quick reference guide
-Field pouch
NOX Specifications:
-Sensor Pixel Pitch: 12 um
-Resolution: 640 x 480
-Refresh Rate: 60 Hz
-Lenses: F1.1
-Focus: Manual, non-rotating
-Magnification: 1x
-Field of View: 24.3(H) x 18.3(V); 30.4 (diagonal)
-Digital Zoom: 1x/2x/4x/8x
-Display Type: OLED 640×480 B&W
-Power: One CR123 or one 18650
-Remote power: USB 5.0V
-External connector: Waterproof USB-C
-Calibration (NUC): Manual
Weight with 18mm lens and CR123 battery:
-12.6 oz (without weapon mount)
-14.9 oz (with weapon mount)
Weight with 18mm lens and 18650 battery:
-14.3 oz (without weapon mount)
-16.6 oz (with weapon mount)
Dimensions with 18mm lens and CR123 battery:
-5.0×2.9×2.4 inches (without weapon mount)
-5.0×2.9×3.0 inches (with weapon mount)
Dimensions with 18mm lens and 18650 battery:
-6.4×2.9×2.4 inches (without weapon mount)
-6.4×2.9×3.0 inches (with weapon mount)
⇒ N-VISION HALO-XRF LASER RANGING THERMAL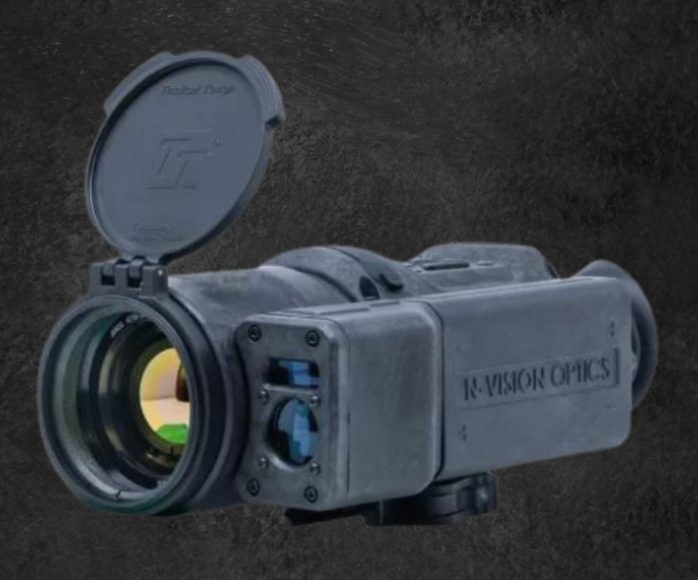 Description:
The N-Vision Optics Halo-XRF, is the newest addition to N-Vision's innovative line of premium thermal optics. The HALO-XRF combines the exceptional image quality of the 640×480, 12-micron, military-grade BAE systems thermal core with industry-leading features such as onboard recording, WiFi connectivity and streaming, onboard rechargeable power, and an integrated laser rangefinder system. All N-Vision Optics thermal systems are proudly made in the USA and come with a 5-year, transferable warranty. These features make the N-Vision Optics HALO-XRF the most advanced thermal scope ever designed for the commercial market.
Features:
-Built-in Video and Audio Recording: The HALO-XRF eliminates the need for external recorders, capturing pixel-accurate 60 Hz videos internally for later transfer to the user's PC via a USB connection.
-Streaming: Users can stream videos over WiFi and potentially broadcast their hunts on social media platforms (where supported).
-Rechargeable 18650 Batteries: The HALO-XRF runs on two rechargeable, non-proprietary 18650 batteries, providing up to 7 hours of operating time (at room temperature).
-Laser Range Finder (HALO-XRF ONLY): The HALO-XRF features a precise built-in laser rangefinder with a range of up to 1,000 yards/meters.
-Zoom Sensitive Zeroing: Reticle movement steps are zoom-dependent, allowing for the most precise zeroing.
-USB-C Connector: A standard USB-C type cable is used for user software updates, downloading videos and still images, or powering the HALO-XRF with an external 5V (USB) power source.
-Reticles: The HALO-XRF series offers eight reticle choices, including two Mil-Dot reticles.
Specifications:
-BAE 12-micron 640×480, 60 Hz core
-Upgraded 50mm F1.1 Germanium objective lens
-High-quality lenses and displays
-Field of View: 9° x 7° (50mm)
-Magnification: 3.5-28x (50mm)
-Digital Zoom: 2x, 4x, and 8x
-640 x 480 B&W OLED Display
-Non-proprietary 18650 rechargeable power
-Waterproof USB-C Interface for external power/data
-Made in the USA
-5-Year Transferable Warranty
-No Recoil Restrictions (Up to .50 BMG, FA, or similar)
Items Included in Kit:
-N-Vision Optics HALO-XRF Thermal Optic
-2 18650 Rechargeable Batteries
-Battery Charger
-USB Cable
-Eye Cup
-Quick Reference Guide
-Waterproof Carrying Case
→ Other products are available here (https://steeleindustries.com/products/thermals/)!
*This is a different category that might interest you!
-(https://steeleindustries.com/products/ready-to-ship-thermals/)
-(https://steeleindustries.com/products/thermala/)
-And more visit our website (https://steeleindustries.com/)
Conclusion
→ In conclusion, thermal imaging is a remarkable technology that is gaining popularity in various industries, particularly in security and surveillance. It enables us to detect heat signatures in real-time, making it an invaluable tool for various applications such as building inspections, wildlife tracking, and detecting intruders in low-light situations.
→ Steele Industries is a leading provider of advanced thermal imaging solutions, with a range of cutting-edge products designed to cater to different needs. Their offerings include the IRay MH25 Thermal Monocular, N-Vision NOX Thermal Monocular, and N-Vision HALO-XRF Laser Ranging Thermal, among others. These devices are built with a focus on quality and reliability, ensuring that users have access to the best technology available.
→ By understanding the fundamentals of thermal imaging and exploring the wide range of products offered by Steele Industries, you can make an informed decision about the right security solution for your needs. Don't forget to check out their other articles and resources to gain a comprehensive understanding of night vision and thermal imaging technologies. Remember, investing in thermal imaging is not only a smart choice for enhancing security and surveillance but also for saving energy, improving efficiency, and potentially saving lives in various applications.