If you're considering investing in a helmet-mounted night vision product, you need to make sure you understand the basics. Night vision products are an invaluable tool for law enforcement and military personnel, as well as for hunters and hikers. But with so many different types of night vision products available, it can be confusing to know what is right for your needs.
→ Read our new article to learn more by Steele Industries!
→ Don't miss the opportunity to explore our wide selection of articles!
–TROUBLESHOOTING YOUR NIGHT VISION DEVICE
–NIGHT VISION MYTHS VS. REALITY: DEMYSTIFYING THE HOLLYWOOD HOOPLA
–HUNTING WITH A NIGHT VISION DEVICE: YOUR QUESTIONS, ANSWERED
–NIGHT VISION COMPATIBILITY WITH RED DOT SIGHTS
-And more, visit our blog!
Contact us:
-Call us at ​​(800) 674-7302
-E-mail: sales@steeleindinc.com
–Facebook/ steeleindustriesinc
–Instagram/steeleindustriesinc
Types Of Helmet-Mounted Night Vision Products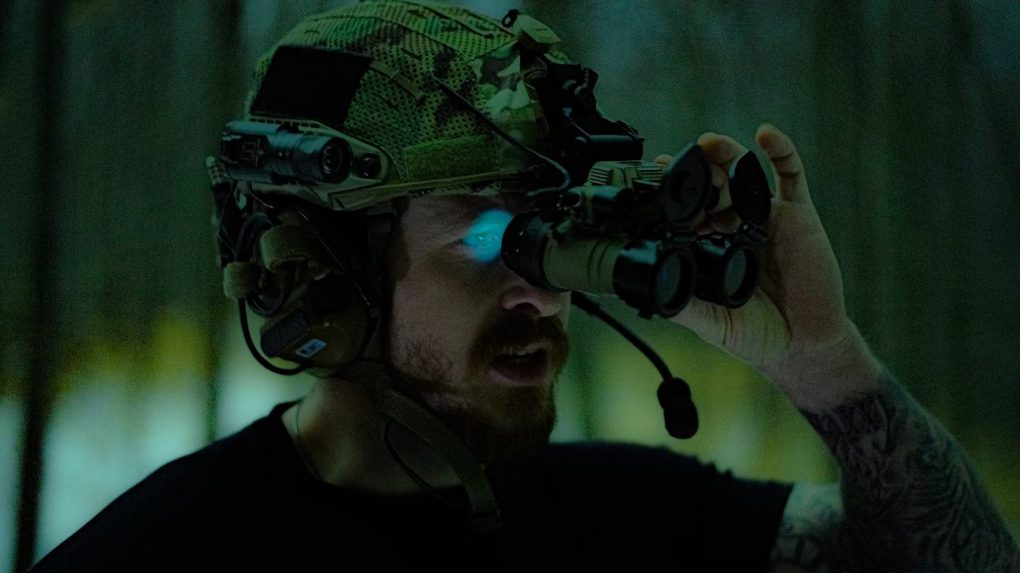 Helmet-mounted night vision products come in a variety of models and designs. They range from basic, monoculars to high-end binoculars with advanced features. The most popular types are monoculars, binoculars, goggles, and helmet systems.
Monoculars provide a single image that can be viewed through one eye, while binoculars combine two images for stereoscopic viewing. Goggles provide a wide field of view and can be used for both night and day operations. Helmet systems are designed to mount onto helmets, providing the user with a hands-free experience.
No matter which type of system you choose, all helmet-mounted night vision products feature high levels of light amplification and image intensification technology. This helps to improve visibility in low-light environments, allowing users to detect targets more quickly and accurately. Additionally, these products usually include an infrared illuminator to further improve visibility in complete darkness.
Advantages Of Helmet-Mounted Night Vision
Helmet-mounted night vision products are an innovative way to improve visibility in low-light environments. With this technology, users can see in the dark while keeping their hands free.
However, many advantages come with using these products beyond just improved visibility. For one, helmet-mounted night vision devices give users an increased sense of awareness and safety because they can be worn directly on the head. This allows them to have a wider field of view and a greater range of detection than binoculars or other handheld devices.
Additionally, these products are designed to be lightweight and comfortable to wear for extended periods so users don't get fatigued during long nights out in the field. Furthermore, helmet-mounted night vision devices also provide valuable data such as GPS coordinates, compass readings, and elevation changes which can be used for navigation or other tactical operations.
All of these benefits make helmet-mounted night vision products essential tools for anyone who needs to work in dark environments.
How To Use Helmet-Mounted Night Vision Products
It's exciting to think about the possibilities of using helmet-mounted night vision products! With these products, you can feel like a secret agent ready for any mission.
Understanding how these products work and how to use them correctly is essential for your safety and success.
Night vision devices amplify existing light or generate their light source to enhance visibility in low-light conditions.
Helmet-mounted models are typically lightweight, which is important for maximum comfort during extended use.
When attaching your night vision device to your helmet, make sure that it is securely fastened with straps or clips and that the device will not interfere with other components of your helmet, such as ear protection.
It's also important to test the device before heading out on a mission – check the battery life and make sure you understand all the settings, so you can adjust things quickly if needed.
Troubleshooting Helmet-Mounted Night Vision Issues
Night vision goggles can be a major asset in the field, allowing you to see clearly in the dark and identify potential threats. However, if your helmet-mounted night vision isn't working properly, it can feel like a nightmare!
Don't despair; there are a few troubleshooting steps that you can take to help get your device up and running again.
First, check the settings on your night vision device; depending on what kind of device you have, there may be certain configuration options that need adjusting. Additionally, inspect the battery compartment and make sure it hasn't become loose or damaged in some way.
If the settings and battery appear to be fine, then it's possible that the lens needs cleaning – dirt, dust or fingerprints can cause light distortion. Make sure to use a soft cloth when cleaning and avoid any harsh chemicals or abrasives.
All You Need To Know About Us
Steele Industries is a pioneering force in the field of night vision technology, working tirelessly to reduce lead times associated with these devices. Our dedication to excellence is reflected in our ever-expanding range of in-stock products, as we strive to cultivate an industry culture focused on readily available solutions that cater to our customer's immediate and future needs.
Established in 2019, Steele Industries has always been driven by a passion for customer satisfaction and the development of reliable product solutions that users can trust in any situation. Our diverse team of professionals hails from the military, law enforcement, and aerospace & defense backgrounds, collectively boasting over 75 years of experience in the night vision sector. With this wealth of knowledge, we continue to innovate and elevate industry standards to better serve our clients and the broader community.
Conclusion
​​In conclusion, Steele Industries is your go-to source for helmet-mounted night vision products that cater to a wide range of applications. Our extensive industry experience, coupled with our commitment to customer satisfaction, ensures that you'll receive only the highest quality products and support. By staying up-to-date with the latest advancements in night vision technology, we strive to provide innovative solutions that meet the demands of various end users, from law enforcement and military personnel to outdoor enthusiasts.
If you're considering investing in helmet-mounted night vision devices, our informative articles and knowledgeable staff can guide you through the selection process and help you make the best decision for your needs. We're here to provide you with a wealth of information and support, so don't hesitate to reach out and explore our offerings. With Steele Industries, you can trust that you're in good hands as you venture into the world of cutting-edge night vision technology.